Dooner and The Dude bring insight on understanding changing shipping costs with VeriShip
Superstition is NOT the way for Dooner and The Dude; despite the bad luck holiday combined with 2020, they brought a great show to Friday's WHAT THE TRUCK?!?
Breaking into the discussion, Dooner decided to break open his Christmas present early: a brand-new PS5. Weigh in in the comments: Are you an Xbox loyalist or did you splurge for the PS5 too?
9 hours DC to delivery. Ace job @ups #PS5 pic.twitter.com/X49H1pKC2M

— Dooner 🏴‍☠️ (@TimothyDooner) November 12, 2020
Market jumps were carrier-favored this week (check out On The Spot for more information on that), and as peak shipping season approaches, Dooner says that this advantage for carriers should continue through the end of the year.
One of the big stories this week was #StopTheTires2020, a protest that came to a screeching halt due to most of the truckers being all talk and no action. The Dude backed this up with SONAR data, citing a statistic that "fewer truckers declined loads on the day of the protest."
---
---
TJ Knudson, director of sales and operations at Circle Logistics, kicked off the guest segment of the show, talking about how Circle is using its resources to understand the current capacity constraints of the freight market. 
Knudson says the focus of Circle is to talk with people in every level of leadership at a company to build their relationships; they want to nurture personal relationships to make sure clients are "not just capitalizing during the up market, but setting up good connections for when a down market comes."
Market capacity has also put constraints on shippers and changed the priorities shippers need to have.
Jeremy Lee, vice president of business solutions for VeriShip, answered questions about controlling costs for shippers amid market fluctuations.
Lee said the most important thing shippers need is a good understanding of their shipping profile: How packages are being utilized and optimized, what packages are, and where they are going are key insights to know where to trim costs.
VeriShip supports clients in that optimization process, and a recent merger within the company now allows them to "go from a reactive to a very proactive approach" when it comes to predicting costs, says Lee. 
You can learn more about VeriShip here.
WHAT THE TRUCK?!? featured a very special guest: Howard Salmon.
2020 has dealt the Salmons a big blow: Their son, Liam, was diagnosed with an incurable brain tumor in January.
Given a prognosis of only six months, Liam is continuing to outlive his odds, fighting every day and recently celebrating his birthday with a huge outpouring of support and gifts.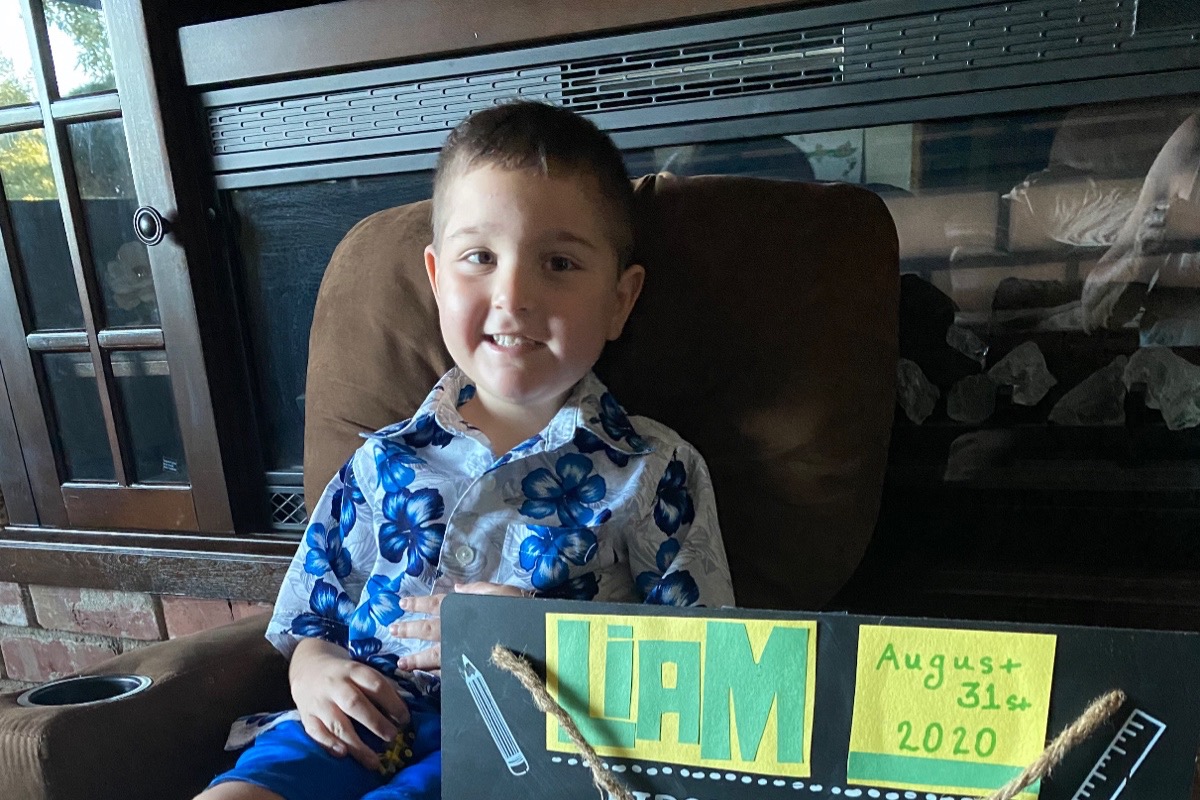 Howard is a truck driver, but he says his truck has sat in the same place since his son was diagnosed. He also says this is the hardest thing a parent can go through and is asking for any support from the public in Liam's fight.
You can support Liam through GoFundMe and follow along with the hashtag #liamstrong2020.
Matt Walsh, founder of TrophySmack, finished off the show in grand fashion by showcasing his custom-made fantasy football trophy collection.
Walsh started his own company after transitioning out of the transportation industry, so he knows a thing or two about winning when it comes to fulfilling customers' orders.
From WWE-style belts, replica Lombardi trophies and a custom championship ring even Bill Belichick would be jealous of, if you want it, TrophySmack has it.
Could a belt be coming to the WHAT THE TRUCK?!? stage soon? Keep watching Dooner and The Dude every Monday and Friday to find out!
You can find more WHAT THE TRUCK?!? recaps and recaps for all our shows here.
Liam's GoFundMe
Subscribe to the WTT newsletter
Apple Podcasts
Spotify
More FreightWaves Podcasts
Visit our sponsor: Axle Fuel Card