This is Transmission, a twice-weekly newsletter assembled to chronicle the seismic shift in auto supplier networks as the industry goes cross-border and electric.
Breaking the barrier of long charge times
One of the biggest barriers to EVs is the long recharge times many batteries require. The majority of outlets and charge stations are in homes, shopping centers, and parking garages—in other words, where cars are typically parked for long periods of time.
But long charges may not be inevitable. QuantumScape, a producer of solid-state lithium batteries, has announced a major breakthrough that enables batteries to get an 80% charge in as little as 15 minutes.
Speaking about the energy density of batteries in today's market, QuantumScape CEO Jagdeep Singh said, "Today's batteries are not competitive. They don't have the energy density to get the range that's needed. They don't have the power to get the fast charge."
Cutting charge times is a huge leap forward in leveling the playing field with ICE vehicles. Refueling cars with gas takes anywhere from 5 – 8 minutes, a convenient part of the ICE user experience. Today's EVs require drivers to set aside time to charge. QuantumScape's game-changing battery advancement breaks the long charge barrier and could entice more consumers to convert to EVs once it enters the market.
Volkswagen and Toyota are in hot pursuit to see their respective fleets carry solid state batteries. Volkswagen recently increased its stake in Quantumscape this year and has partnered with the startup to secure access to its battery technology. Toyota has already tested their own batteries on concept vehicles with production expected to begin around 2025.
The next step? As exciting as this news is, there is still a major hurdle ahead. QuantumScape admitted that there still are some improvements to be made at that cellular level of the battery pack on top of the major breakthrough. These developments are crucial in order for the battery to be mass produced. Another thing to note: the tests conducted to simulate battery performance while driving were made on QuantumScape's single-layer pouch cells, as opposed to putting the cells in real cars. QuantumScape would need to work with OEMs to design a way for the battery cell to actually fit in an EV. These steps of action are crucial in order for the battery to be mass produced.
It's safe to say that this breakthrough won't come to fruition for a few years. However, this battery advancement may increase EV hype—if that's possible—and electrify the wave of investment and attention into EV research and development.
---
More production, more jobs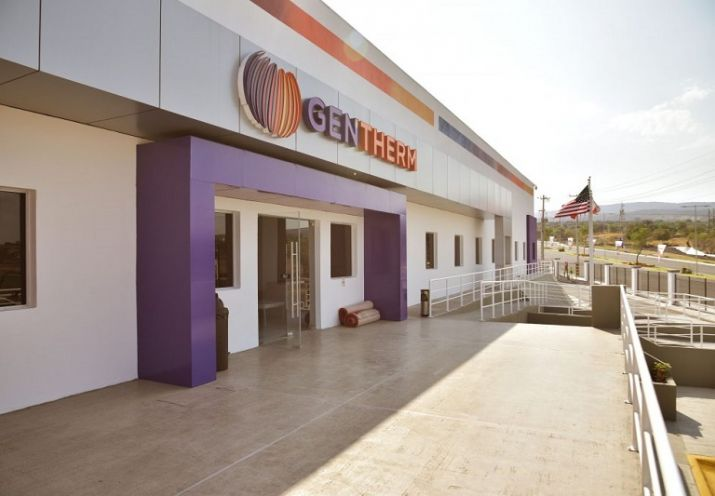 Premium Guard Inc., Gentherm Inc., and Metal Technologies Inc. have all announced plans to expand production facilities in Mexico. These three auto part suppliers have joined the wave of manufacturing relocation to Mexico.
A total of 695 jobs will be created from each of these expansions. Premium Guard, supplier of aluminum injection products for Ford, GM, and Volkswagen, has recently announced plans to build a $27 million plant in San Luis Potosí, Mexico, creating 270 new jobs. Gentherm, a supplier of climate control seats and steering wheels for a variety of automakers including BMW and Honda, has announced a $6.5 million expansion of its factory in Celaya, Mexico, creating 250 jobs. Metal Technologies, supplier of metal castings and brake components, is investing $26 million to expand its facility in San Luis Potosí, Mexico as well, creating 175 additional jobs.
In November, Premium Guard acquired Tenneco's global aftermarket filters business in Mexico. The acquisition also includes Tenneco's manufacturing plant in Tultitlan, Mexico. This expansion partnered with the recent announcement of the new plant in San Luis Potosí, increases the footprint of Premium Guard's global supply chain.
Following the Tenneco deal, Premium Guard CEO and President Anan Bishara put the acquisition in the context of the U.S. – China trade war.
"Premium Guard has already established a robust and diversified global supply chain," Bishara said. "Our resources and capabilities in Mexico will become a key part of our supply chain, which will allow us to cut the lead time and hedge against further escalation in the trade war with China."
Premium Guard, Gentherm, and Metal Technologies aren't the only companies looking to Mexico to tighten their supply chains. Volkswagen has also invested heavily in expanding an assembly plant located in Silao, Mexico. Each one of these investments could be a result of the United States-Mexico-Canada Agreement that went into effect this year, incentivising companies to maximize manufacturing in North America in order to avoid import tariffs. This trend could likely continue as the automotive supply chain continues to integrate across borders.
---
Industry News
Japanese auto part maker Denso invested in Lambda:4, a company that uses wireless positioning technology to improve search and resume missions. Denso aims to swap out key fobs with phones.
Amazon-owned Zoox today unveiled its "purpose-built robotaxi" that is fully autonomous. The driverless vehicle can sit up to 4 people and can run for 16 hours on a charge.
School buses are often overlooked in regards to EV adoption, but they shouldn't be: predictable routes and consistent home bases are a perfect use case for EVs. Bluebird, the U.S' leading school bus producer, has just received its 300th order for electric buses as districts look to go green.
Like what you just read? Join the community! Sign up from Transmission and get insight, news, and analysis regarding the automotive supply chain: https://freightwaves.com/transmission